Important COVID-19 Update from Baldwin Bone & Joint
To all our patients and their families, please know your health and well-being continue to be our top priority. The physicians and staff of Baldwin Bone & Joint remain committed to taking extra precautions during this historic COVID-19 (Coronavirus) outbreak as we continue the gradual process of easing restrictions and lifting the State's "stay at home" order. Please take a moment to read helpful information below to keep in mind as you prepare for your next visit with us.
Close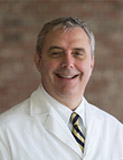 It is the primary goal of The Shoulder Center team to return each patient to an active lifestyle as quickly as possible.
Welcome to
The Shoulder Center

Minimally Invasive Carpal Tunnel Technique in 3D
What Our Patients Are Saying
"After years of work and overuse, John Gordon, 77, found himself needing surgery on both of his shoulders. His doctor told him that his shoulders were basically coming apart and referred him to Dr. John Todd for surgery"